EvaSpy
Para descargar la aplicación, introduce el correo electrónico asociado a su licencia.
Este correo electrónico no tiene licencias activas.
COMPRAR AHORA
Supervisión del historial del navegador para Android
Check what your kids are up with EvaSpy remotely monitoring. Ensure your kids don't visit websites and kids access to URLs if needed.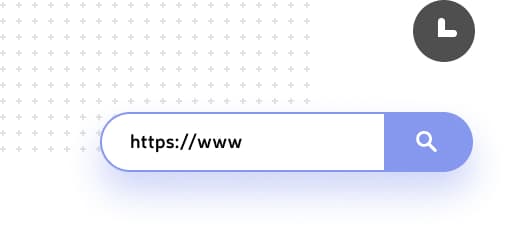 Record visited URLs

View all URLs visited by your kids on most popular browsers (Chrome, Firefox, Samsung) and make sure if they don't visit inappropriate web pages.

Monitor Browser history

Check the recorded URLs with time & date stamps.

Access from any device

Control your kid's Internet usage from any place via your EvaSpy online account.

Add URLs to the blacklist

Prevent your child from accessing dangerous websites with objectionable content with EvaSpy.
Why Monitor Browser History on Kids' Devices?
of teens admit that they hide online behaviour from parents.
Monitoring Internet activities of your child gives you a vivid picture of what they are interested in and how they spend their free time. With Internet activity tracker, you can check if you beloved one access the websites with violent, adult, or inappropriate content. EvaSpy lets you monitor all visited URLs on most popular browsers with time & date stamps.
If you notice that you kid access the websites you find inappropriate, you can simply block these websites from your EvaSpy account. Our Android tracking app lets you spy on kids' browser history remotely regardless of your location.
Monitoring of other apps
EvaSpy can track more than 50 apps, including
Soluciones adicionales del EvaSpy
Grabar todas las pulsaciones de teclas, capturar contraseñas, visitar sitios web, chats y hacer capturas de pantalla.