EvaSpy
Uygulamayı indirmek için, lisans ile ilgili e-posta girin.
Geofencing
Set safe locations for your kid like home, school and the best friend's apartment and monitor remotely with location tracking software notified as soon as your child breaches safe barriers.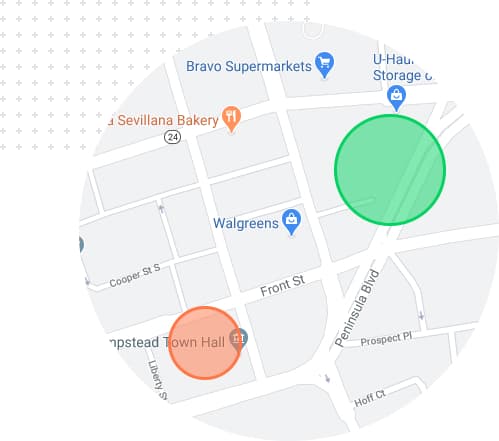 Select safe zones

Set an unlimited number of safe locations for your beloved one.

Get alerts

Receive email notifications if your kid leaves the selected safe perimeter to prevent them from visiting unwanted places.

View all whereabouts

Access the location history with timestamps and addresses via your EvaSpy account.
Why Do You Need a Geofencing Feature?
of teens have lied to their parents about their real location.
Sometimes, parents suspect that their teens are going to a party instead of visiting their best friend. Moreover, adults may simply worry that their kid visits some unwanted places like nightclubs, hookah bars, or people who look to be trouble. EvaSpy lets you decide what locations are safe and set virtual barriers for such places.
As soon as the Android user leaves a particular location, the app notifies you about zone exit, so you can quickly call your kid and check what's happening.
Monitoring of other apps
EvaSpy can track more than 50 apps, including
EvaSpy'dan ek çözümler
Tüm klavye vuruşlarını kaydedin, şifreleri yakalayın, ziyaret edilen web sitelerini, sohbetleri gözleyin ve ekran görüntülerini alın.