EvaSpy
Uygulamayı indirmek için, lisans ile ilgili e-posta girin.
Facebook Messenger Takibi
Facebook Messenger Takibi
EvaSpy helps you remotely monitor Facebook text messages, letting you know who your kids interact with and what they discuss on Facebook.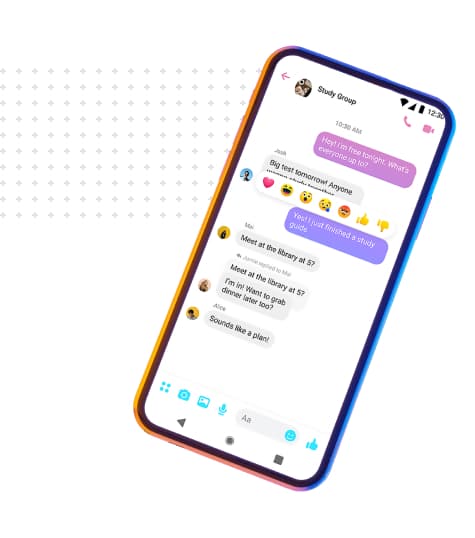 Record sent messages

EvaSpy in-built keylogger records all keystrokes pressed on Facebook (except passwords), allowing you to know what messages your kids send to their friends.

Check Facebook notifications

Our spy app for Android records all Facebook notifications, which helps you view received text messages.

View Facebook timestamps

Check the exact time & date when your kid typed something on Facebook or received a notification.

Restrict Facebook usage

If you find Facebook unproductive, you can add it to the backlist of apps so that the user couldn't access it.
Why Should You Track Facebook Messenger?
of kids are Facebook friends with other people they have never met in person.
It's a well-known fact that Facebook teems with online predators, strangers, sexters, and cyberbullies. This makes Facebook monitoring an essential part of parental control. With EvaSpy, you can minimize the risks of your child becoming a victim of online predators and restrict their communications with strangers before it becomes a problem.
EvaSpy records all keystrokes and Facebook notifications, giving you a vivid picture of what your beloved one discusses on Facebook and who he/she interacts with.
Monitoring of other apps
EvaSpy can track more than 50 apps, including
EvaSpy'dan ek çözümler
Tüm klavye vuruşlarını kaydedin, şifreleri yakalayın, ziyaret edilen web sitelerini, sohbetleri gözleyin ve ekran görüntülerini alın.