EvaSpy
アプリケーションをダウンロードするには、ライセンスに関連付けられているメールアドレスを入力して。
このメールは、アクティブなライセンスを持っていません。
今すぐ購入
オンラインダッシュボード
EvaSpy allows remote monitoring from any place and any device. With EvaSpy, you can view all recorded data online, including call recordings, keystrokes, social activities, Internet usage, etc.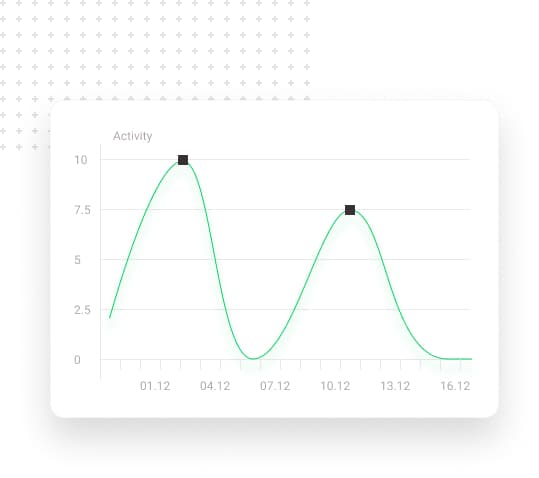 View all recorded data

Online dashboard gives you access to all recorded data from the target Android device.

Restrict the user's access

You can block unwanted contacts, websites & apps remotely with EvaSpy dashboard.

Set up alerts remotely

You can set up alerts from online dashboard to get notifications when your kid visits some unwanted places (Geofencing feature)

Listen to phone calls

EvaSpy lets you spy on all phone calls you child accepts or makes via your online dashboard.

Advanced remote settings

Use the schedule feature to take photos, record the device's screen and spy on live surrounds remotely at a set time period.
Why Track Kids' Smartphone Activities Remotely?
of kids use their devices and sit for long periods of time in silence, while hanging out with friends.
You'll definitely find remote monitoring of the target Android device convenient and easy. EvaSpy lets you check all recorded data from afar, making parental control smooth and simple. Regardless of your kid's and your own location, you can view multimedia files, keystrokes, visited websites, used apps, chats on social apps, listen to phone calls and many more. Additionally, the app lets you block unwanted URLs and apps without physical access to the device.
You can set up alerts on EvaSpy dashboard and view GPS locations with addresses and timestamps. EvaSpy is a powerful Android tracking app, allowing remote control with ease and without extra expenses. Join us with a 2-day free trial and enjoy EvaSpy tracking features right now!
Monitoring of other apps
EvaSpy can track more than 50 apps, including
その他のEvaSpyソリューション
すべてのキーストロークを記録し、パスワードを入力し、ウェブサイトを訪問し、チャットし、スクリーンショットを撮る