EvaSpy
Pour télécharger l'application, entrez l'e-mail associée à votre licence.
Suivi Tinder
EvaSpy helps parents protect their beloved via remote control ones from online strangers awaiting teens on this dating app.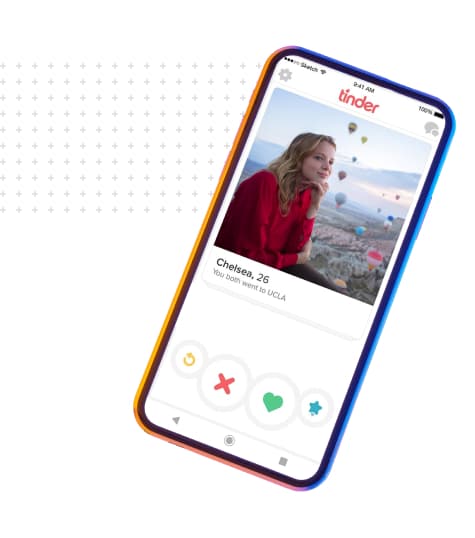 Monitor keystrokes

To view what messages your child sends to Tinder users, EvaSpy offers a keylogging feature that records keys pressed on social apps.

Check received messages

EvaSpy records all Tinder notifications, meaning that if a notification contains info about incoming texts, you'll be able to view it on your online account.

Restrict Access

If you think that your kid is too young to use dating apps, you can block Tinder from your online account.
Why Spy on Tinder?
of online predators use dating and social apps to find out children's preferences.
Dating apps are predators' most favorite platforms to meet their future victims and lure kids into a trap because such apps are used exactly for meeting new friends or partners. It's pretty easy to create a fake profile and to start texting with teens on dating apps and, unfortunately, in most cases, teens even don't suspect that they're interacting with strangers. Besides, teens usually feel free while communicating with online friends and may share some personal information. That's why, it's better to control kids' Tinder activities before it becomes a problem.
EvaSpy helps you track sent messages via keystrokes logging and received texts via notifications. Join us with a free trial and take your child's online activities under control!
Monitoring of other apps
EvaSpy can track more than 50 apps, including
Autres solutions d'EvaSpy
Enregistrer toutes les frappes, saisir les mots de passe, visiter les sites web, les chats et prendre des captures d'écran