EvaSpy
Pour télécharger l'application, entrez l'e-mail associée à votre licence.
Surveillance de la localisation GPS
Forget about wondering if your loved one has reached the destination safely and follow your kid's with remote tracking software location via your online account with EvaSpy.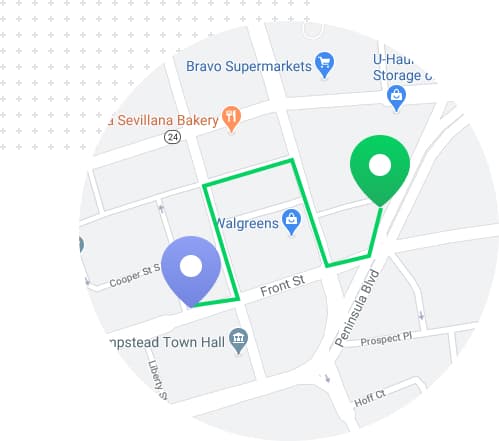 Track current GPS location

See your kid's current location on a detailed map.

Check route history

See all visited places using a location path and view the route history over a specific interval of time.

View location list details

Check accurate location time & address.

Monitor your child's location on the go

Access the data wherever you're located from any device via the EvaSpy dashboard.
Why Monitor Kids' Location?
children are said to go missing each year, worldwide.
Location monitoring is very helpful, especially when a child starts going out without adults. Spying on children's location, parents can make sure that the beloved has reached the destination safely. This features is also useful when you want to check if your kid isn't missing lessons. Besides, recent studies show that teens tend to lie their parents about where the are and who they are with.
EvaSpy helps you track not only current location, but also all places visited by your kid with addresses and timestamps. The spy app for Android gives you a vivid picture of what your kids are doing at the moment and where they usually spend their free time.
Monitoring of other apps
EvaSpy can track more than 50 apps, including
Autres solutions d'EvaSpy
Enregistrer toutes les frappes, saisir les mots de passe, visiter les sites web, les chats et prendre des captures d'écran