EvaSpy
To download the application, enter the email associated with your license.
This email doesn't have active licenses.
Buy now
Instagram Monitoring
Monitor with our remote control software your kid's Instagram the account and learn what they are texting about.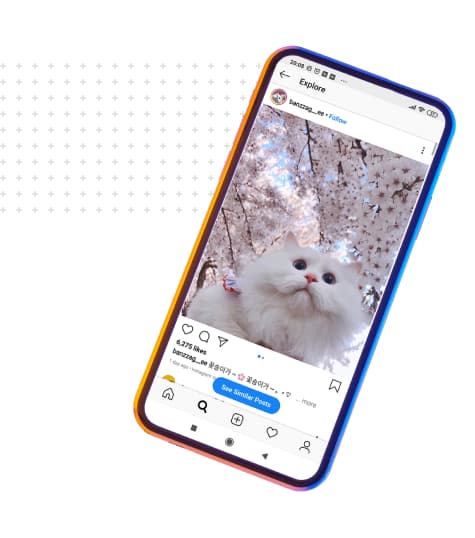 Read Instagram chats

Track all sent and received text messages in Instagram direct to learn who your kid communicates with.

View Instagram nicknames

Near each received and sent message you can view the nickname of the person your kid is texting with.

Monitor keystrokes

Record keystrokes your kids press on Instagram to learn what they discuss in comments, what they search for in the feed and what they write under their posts (passwords are not recorded).

Access wherever you're located

Get access to the recorded Instagram data from any device via your EvaSpy online account.
Why Spy on Instagram?
of teens have witnessed cyberbullying on Instagram.
Parents should track kids' activities on Instagram for several reasons. Firstly, according to the recent studies, cyberbullying happens very often on the photo-themed apps like Instagram. On such apps, teens can post their photos, create stories, share their thoughts, and if your profile isn't private, cyberbullies can easily access your content and comment it. Besides, Instagram can be used by predators to learn everything about kids' habits, schedules, and preferences.
EvaSpy lets you make sure that your child is safe on Instagram, providing you with an ability to view their text messages, contacts' nicknames, and keystrokes. With Android spy app, you'll forget about wondering how to protect your beloved one from online dangers.
Monitoring of other apps
EvaSpy can track more than 50 apps, including