EvaSpy
To download the application, enter the email associated with your license.
This email doesn't have active licenses.
Buy now
Call Monitoring & Recording
Record all incoming and outgoing phone calls and check what your kid discusses with friends & classmates. View all phone call logs and limit the interaction with people you disapprove with EvaSpy call blocking feature.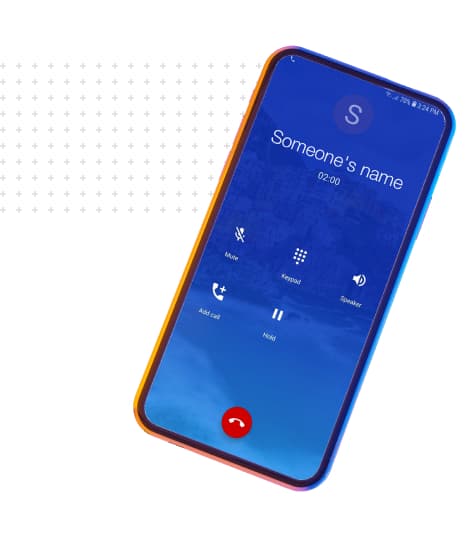 View all call logs

Check call logs with time & date stamps, duration of calls, contact names and phone numbers.

Check the address book

Read the information about a caller from the address book.

Record all phone calls

Spy on all phone calls, both incoming and outgoing. EvaSpy records all phone calls your kid makes or accepts and sends the recordings to your online dashboard.
Why Monitor Kids' Phone Calls?
of kids tend to use smartphones to communicate with their friends, rather than in-person interaction.
Though nowadays there are a lot of free calling apps, making phone calls is still one of the most popular way to keep in touch. Recording your kids' phone calls helps you be aware of what they up to. Besides, call recording is a perfect way to ensure that your child hasn't fallen into a bad company and is not being bullied. EvaSpy records all incoming and outgoing calls and saves them on your online account. So even if you're far from your children, you'll be able to ensure that they are safe.
Additionally, with EvaSpy, you can view callers' details like phone number and contact name and check call logs with timestamps and call durations.
Monitoring of other apps
EvaSpy can track more than 50 apps, including