EvaSpy
응용 프로그램을 다운로드하려면, 라이센스와 관련된 이메일을 입력합니다.
이 이메일은 활성 라이센스를 가지고 있지 않습니다.
구매하러 가기
스카이프 모니터링
EvaSpy helps you protect your child from unhealthy communications on Skype due to its powerful remotely monitoring features.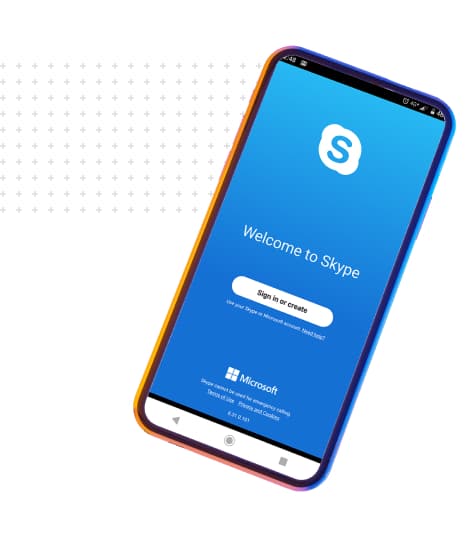 Record all keystrokes

View all keys your kids press on Skype and check if they don't share personal information about themselves and their family with strangers.

View Skype notifications

EvaSpy captures all Skype notifications letting you access received messages and call logs with timestamps and the name of the contact.*

Access on the go

Check Skype logs from any place and any device via your online account.
Note that if your kid doesn't receive Skype notifications, the data won't be recorded.
Why Is Skype Monitoring Helpful?
of teens have actually met someone they only knew online.
EvaSpy can help you control remotely the App to prevent your child from talking to strangers and online predators as it records keystrokes and notifications on Skype.
Monitoring of other apps
EvaSpy can track more than 50 apps, including